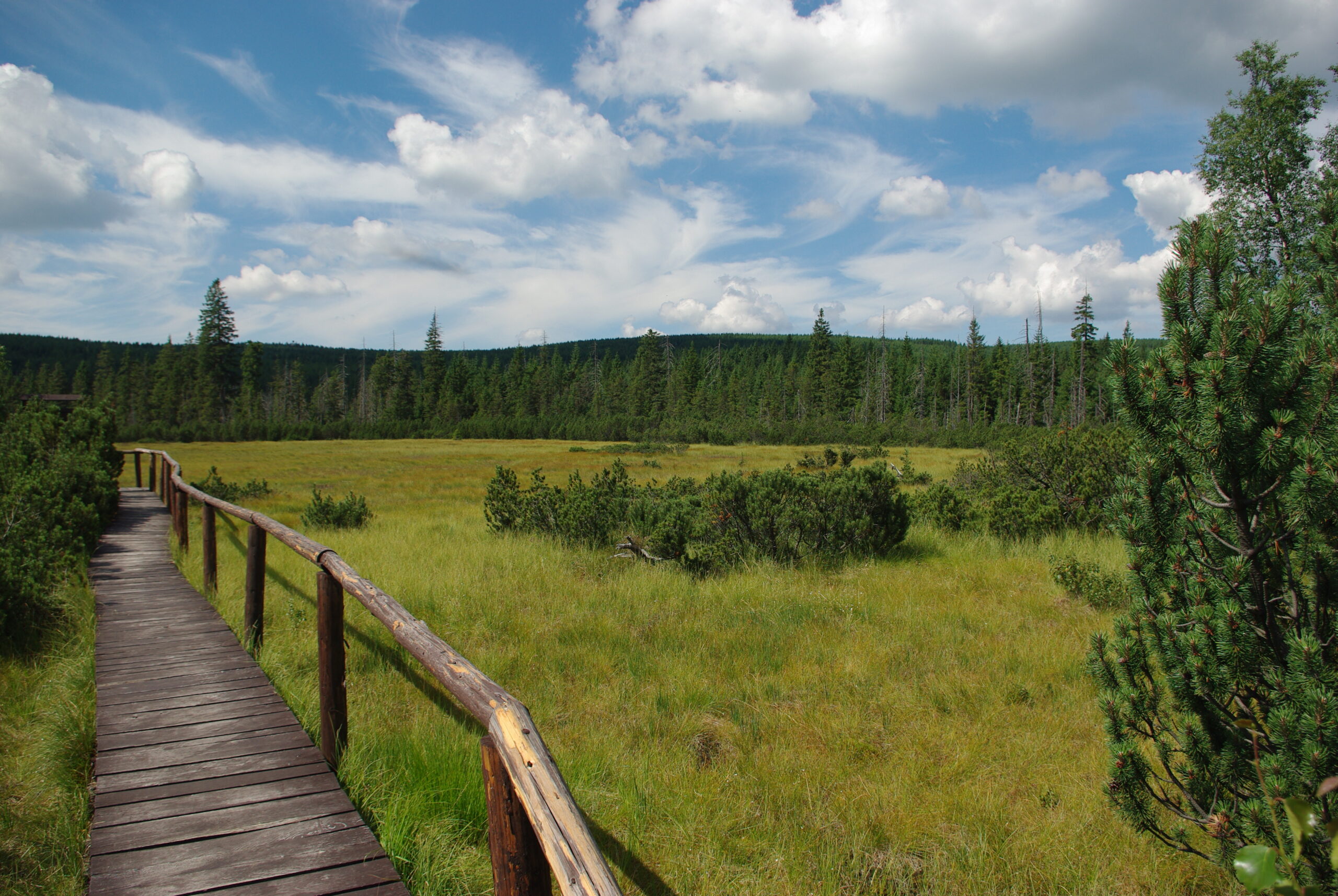 Explore the land of peat bogs 
J
izerka peat bog is a national nature reserve northwest of the Jizerka settlement. It's considered the most untouched area of the Jizera Mountains. And it takes only half an hour to get there from Jizerka 4 hotel. It's definitely one of the best starting points to explore the Jizera mountains.
Peat bogs are rightfully called the landscape's memory. Throughout the centuries, they have preserved plant pollen in their layers. They are clear evidence that trees as hazelnuts, lindens and oaks have been growing here for almost 5000 years. In 2012, a large part of the Jizera Mountains' peat bogs was recognized as internationally significant under the name Horní Jizera. Since then, tourists have been coming there to see these rare natural sites and relax in the woods.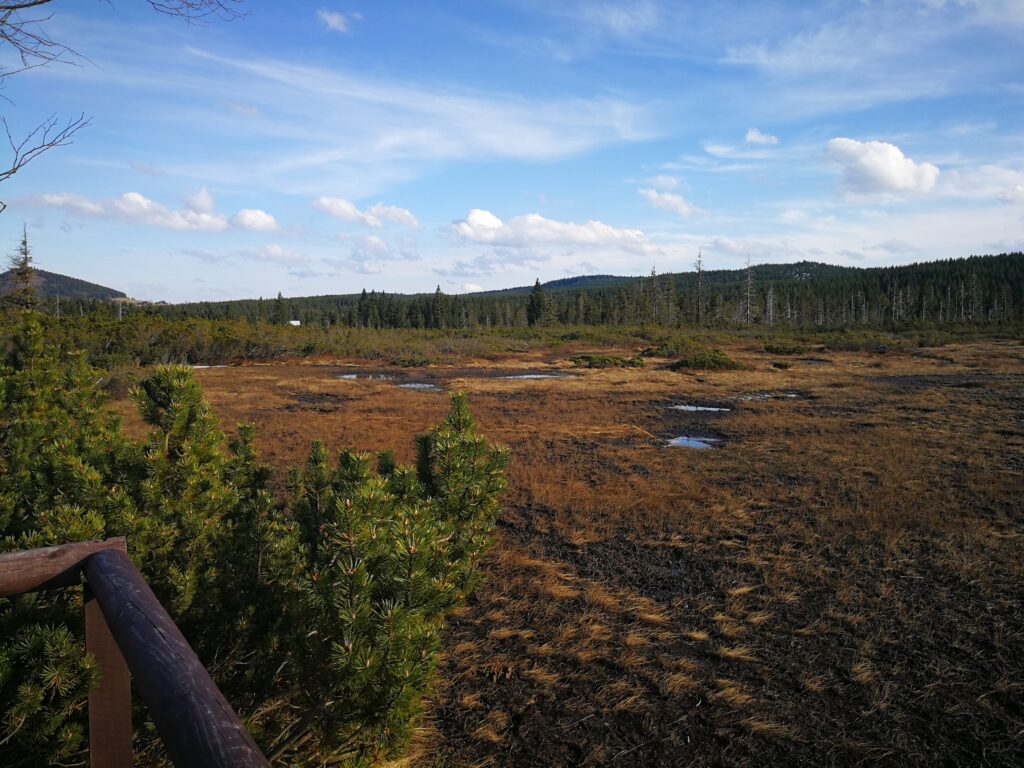 Specific nature that gives you a special charm
Jizerka peat bog is known for its pristine nature looking majestically and indeed mysteriously. It's heavenly beautiful during the mist, so better plan the trip for the early morning. So, what gives that charm? The area is covered with spruce and pine trees. Most of the territory is occupied by extensive forestless peat meadows. Since it's a national nature reserve, both flora and fauna here are well-maintained. Take a walk through the moss trails with the dragonflies and butterflies on the way, and you'll understand why people like coming here back.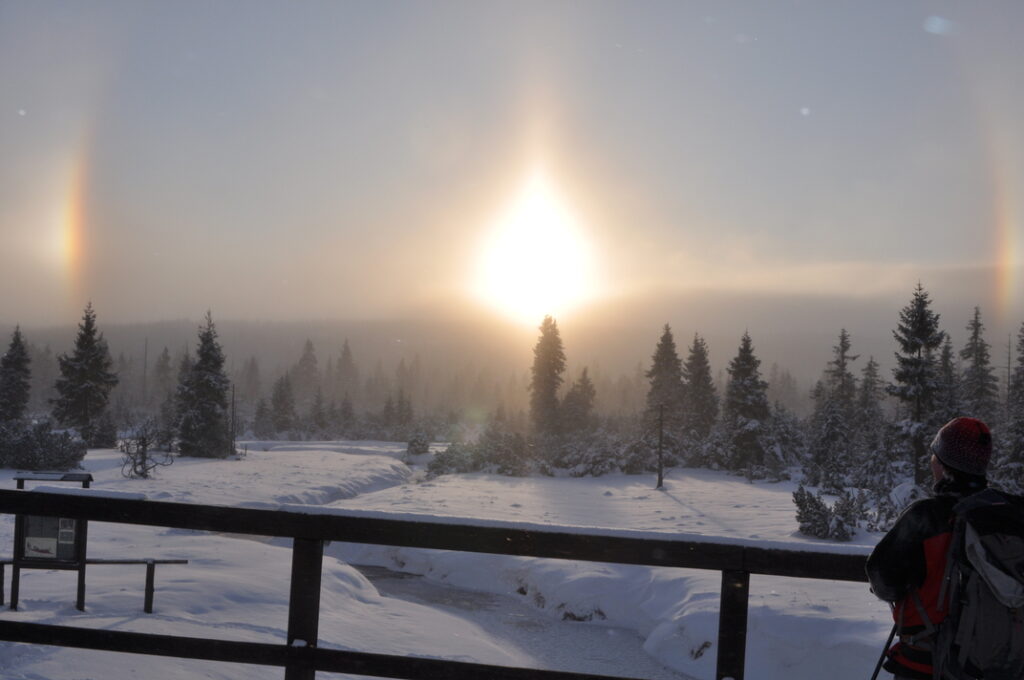 Perfect for a nice family hike
We promise your path through the peat bogs will be effortless and smooth. Don't hesitate to bring on a hike all your family members, even the smallest ones. There are wooden trails, so you can also take a stroller. The area is also suitable for dogs. If you come for sports, Jizerka is definitely a great place. You can jog, cycle and do cross-country skiing here. Or discover a footpath along Sapphire Creek and just enjoy the peaceful scenery. People say these peatlands are the best cure from the hectic city lifestyle. Come here to relax your body and soul.