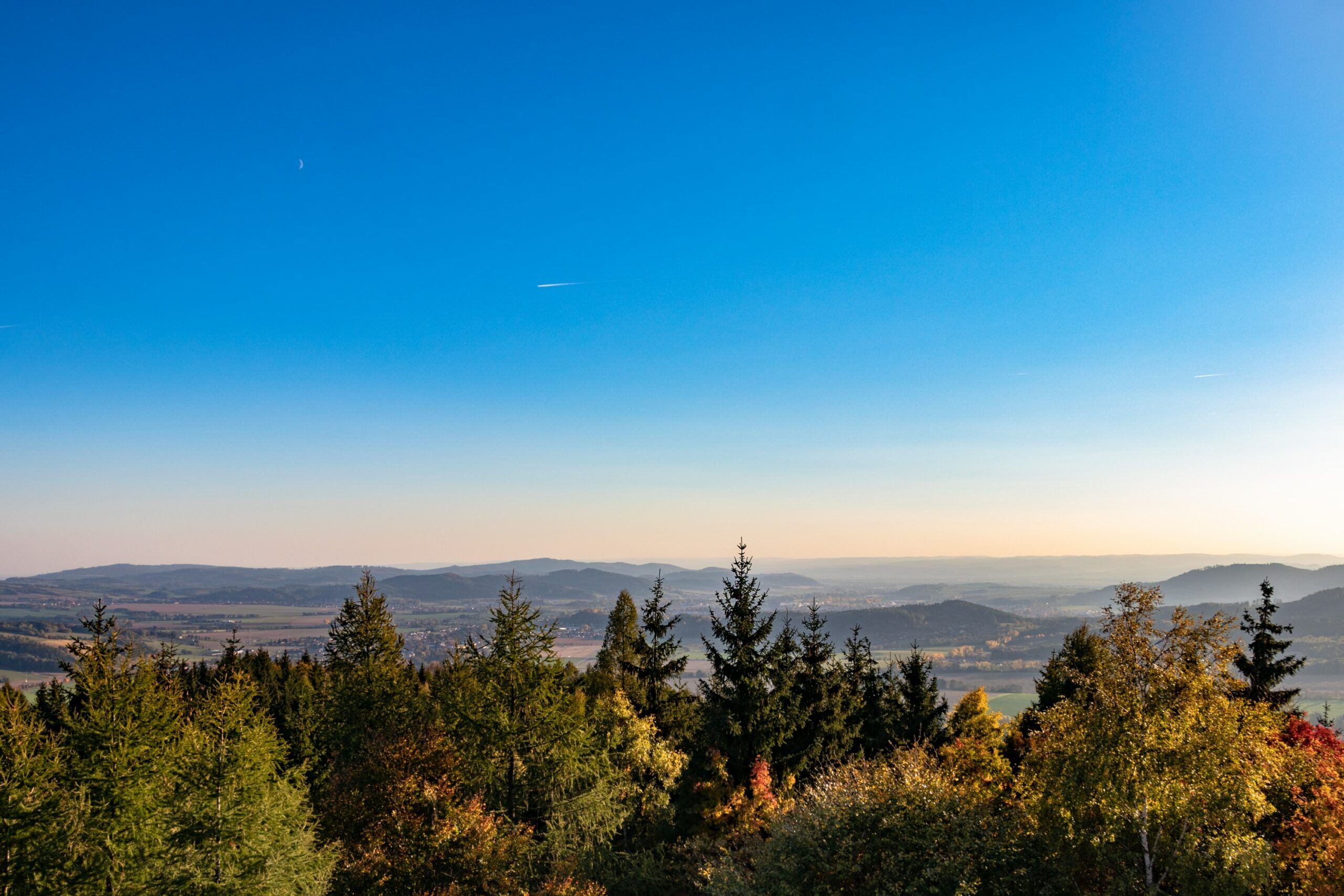 Hiking path to Poacher's stones
We're sure you've heard somewhere that it's healthy to move. But what's even better is moving your body in a forest while breathing fresh mountain air that'll clean your lungs polluted from the city air. So just turn off the TV and take your kids to the mountains. Time flies by quickly. And you won't ever regret going on a trip.
Come to the northernmost Czech mountain range called Jizera mountains. A protected landscape area. It is praised for its beautiful nature, plenty of natural formations, and numerous landmarks. This place will offer you a wide range of sporting activities. Many people choose to explore the mountains by bicycle or cross-country skiing in winter. But you can explore the mountains by walking all year round.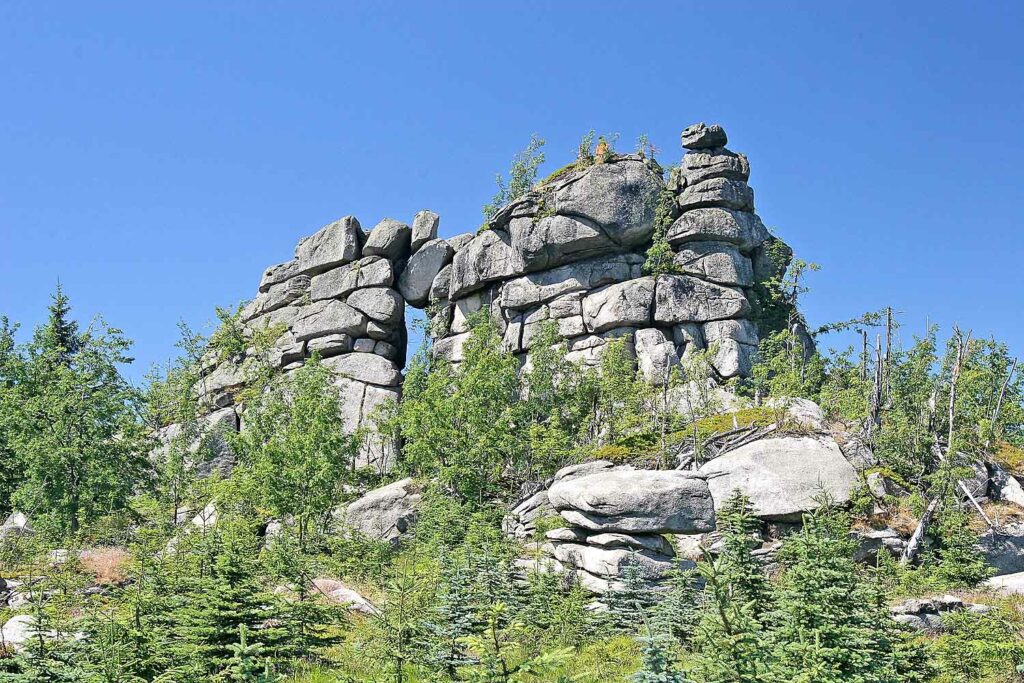 Through Jizerka to Poacher's stones
After you've slept like a baby at our 'Hotel Jizerka 4', go to try our yummy fulfilling breakfast. Then, you'll feel fully recharged to conquer any mountain you desire. One of the first trips you can take is to step outside the hotel and take a hiking path to the 'Poacher's Stones' (in Czech it's 'Pytlacké kameny'). Follow the red-marked hiking trail. It will take you about 3.5 km to the 'Poacher's Stones'. Note that the path isn't accessible with strollers.
You can visit Deer hill on the way up to catch a view of the surrounding hills but the view at the 'Poacher's Stones' is the true cherry on top. Throughout the walk, you'll get to look at the high mountain peat bogs. At the top of the mountain, you'll find yourself at 975 meters high and it features a prominent top cliff that provides breathtaking panoramic views of surrounding forests.

Our tip: Leave your not-so-stable footwear in your city home instead, and bring boots that will hold you up. Also, make sure to dress according to the weather forecast.
It's a place with a legend
Everybody loves legends right? Learn about the Poacher's Stones one. It got its name from Hennrich, a famous Jizera poacher. A military deserter from the Napoleonic Wars. He hid and poached in these woods. Unfortunately, it made forest rangers angry and they tried to catch him for a long time but without success. It wasn't until a one-armed ranger named Hub shot the poacher. He is commemorated by a small cross about 500 meters from the mountain top.
Spend your weekend in an active mode
You'll get to enjoy the whole afternoon exploring, learning, and breathing fresh air. The Jizera Mountains are one of the most attractive places to visit and we want you to cherish each moment. You'll get to do many outdoor activities apart from hiking, such as cross-country skiing in winter, or riding a bike in the summer. There are rental shops where you can rent even an electric bike. Show your kids what untouched nature looks like, they might have never seen it. You'll find out that boredom is a word that doesn't exist here. At the end of the trip, you'll surely say that you want to come back again.