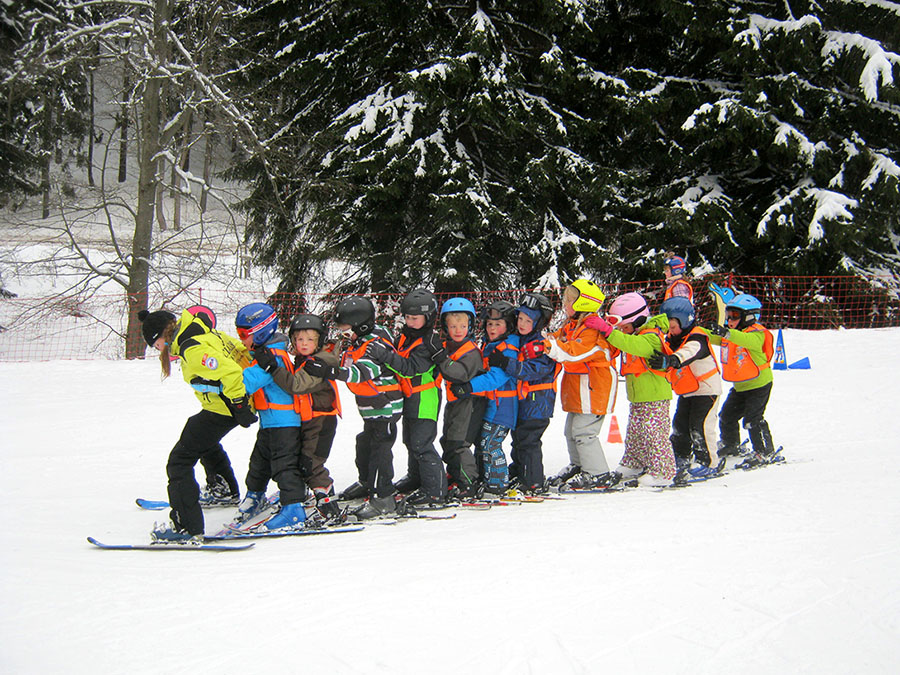 Ski with your little ones in Harrachov
P
lanning a family vacation may be challenging, especially when you have kids of different ages. The smallest ones need your constant attention while the teenagers want more time on their own. While staying at Jizerka 4 Hotel, there's no need to worry. In Harrachov town, which is 20 minutes drive from Jizerka 4 Hotel, there are plenty of ski schools for children. Take the load off your parents` shoulders and leave it to the professionals.
Ski school with a babysitting option, so you can spend your day worry-free. JPK Harrachov ski school is a part of ski resort Hilbert. Here professionally trained instructors will teach your kid skiing in a playful way, with the help of simple and fun exercises. You can sign up for group training as well as for a private lesson. The instructor will take care of your child and you'll have time for yourself. The ski school office is located at the pension Rotunda, right next to the ski resort area. Visit their official website for more information. 
Nice bonus: free parking for customers.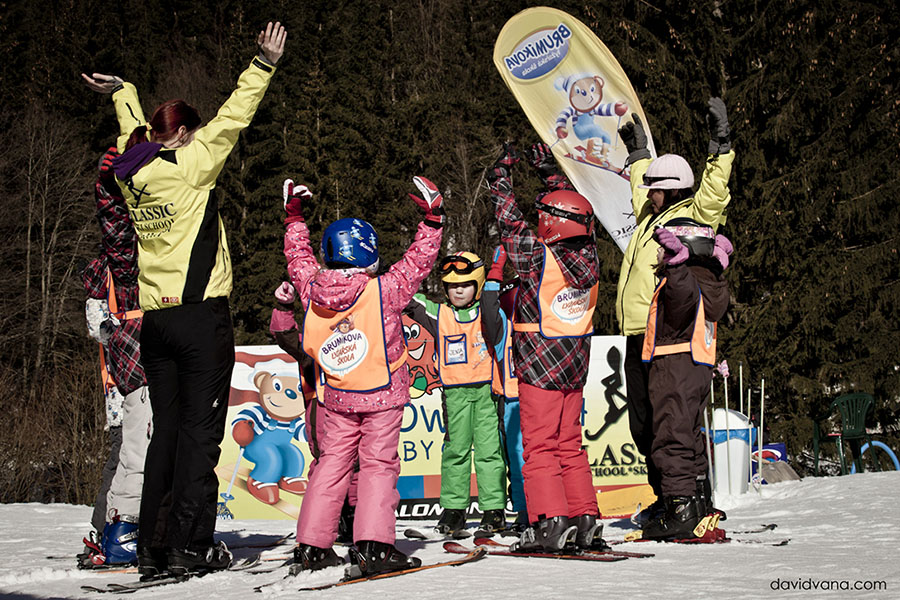 Brumík's Ski School Harrachov
This school is definitely a place to go if you want your children to ski and have fun. All the training here is presented in the form of games. Local mascots Brumik bear and Penguin will support the excited fresh learners and eagerly pose for a picture with them. You can bring kids starting from 3 years of age. While children are taking up new skills, you can have a cup of coffee nearby. Besides the children's ski school, there's one for advanced learners. Learn skiing techniques, such as plough method, carving or freeride in powder from the masters. Lots of families love Brumik's ski school in Harrachov and come back there every year. You can check their price list here.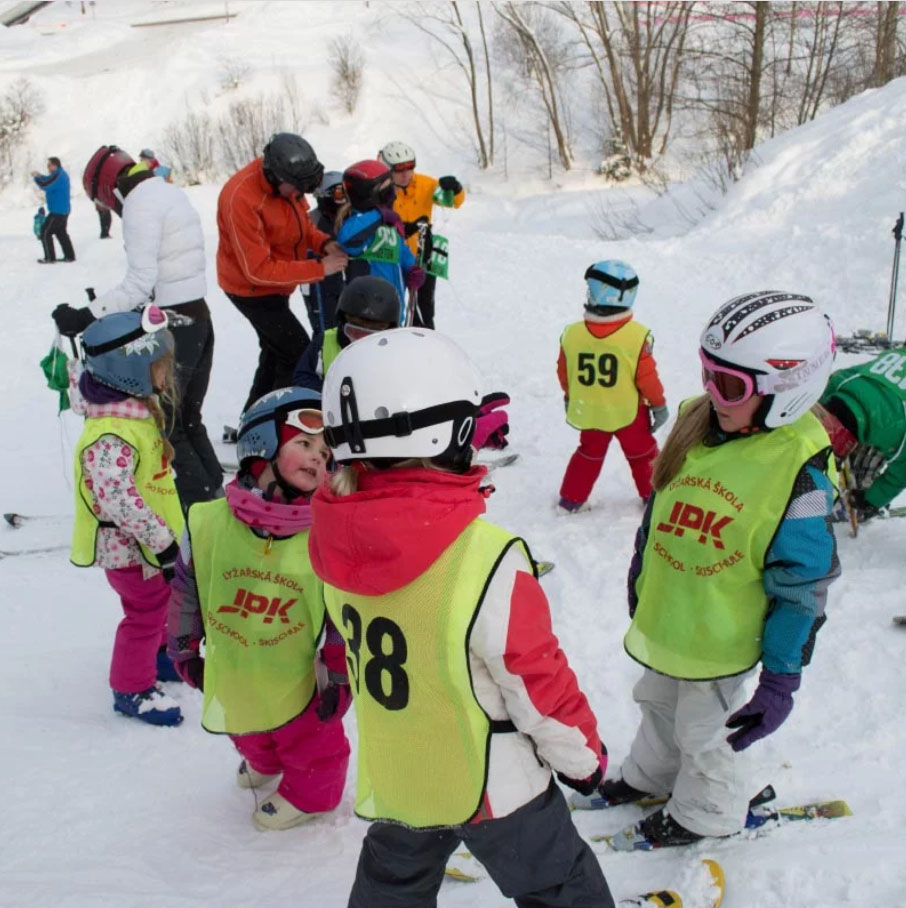 This is an option for you if you're looking for where to rent the equipment and ski on your own. The prices here are affordable and the rent time is flexible. You can borrow ski equipment even for a half day, as it suits you best. The rental also offers individual and group lessons. They teach both adults and children from 3 years old. Becoming more skillfull and confident in skiing will only bring you a bigger pleasure from the sport. So when do you start?
Our tip: make your gear reservation in advance.
With the right approach and a caring attitude, your kiddos will absolutely love skiing. Choose the most suitable school for yourselves and gift your little one the first ski lesson.