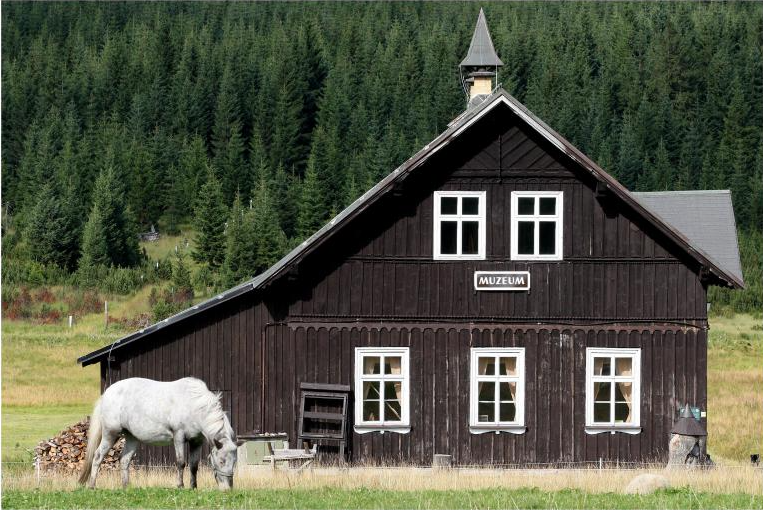 Uncover the secrets of the Jizera Mountains at the local museum
L
ocated in the very heart of Jizerka settlement, Jizerské hory Museum will take you back in time to the origins of Jizerka, teach you how to make glass and take care of the pristine nature of local neighborhoods.
The origins of black building date back to the year 1889, when it was founded to house a school for the children of local residents. The settlement was about 400 people and consisted mainly of glassmakers, woodworkers, craftsmen and merchants. Now it serves as a museum welcoming all visiting tourists eager to discover the Old Face of the Jizera Mountains.
When coming here, you'll learn about the life of Jizerka residents back in the days. There's a wide representation of craft tools used there commonly, particularly in glassmaking. You'll discover the history and traditions of glass production around Jizera as well as its surroundings. Besides that, you'll also like the photo exhibit beautifully displaying the Jizera mountains in all their glory. We recommend visiting the museum before you go deeper into the mountains as there's a good chance you'll find some hidden spots to discover on your trips.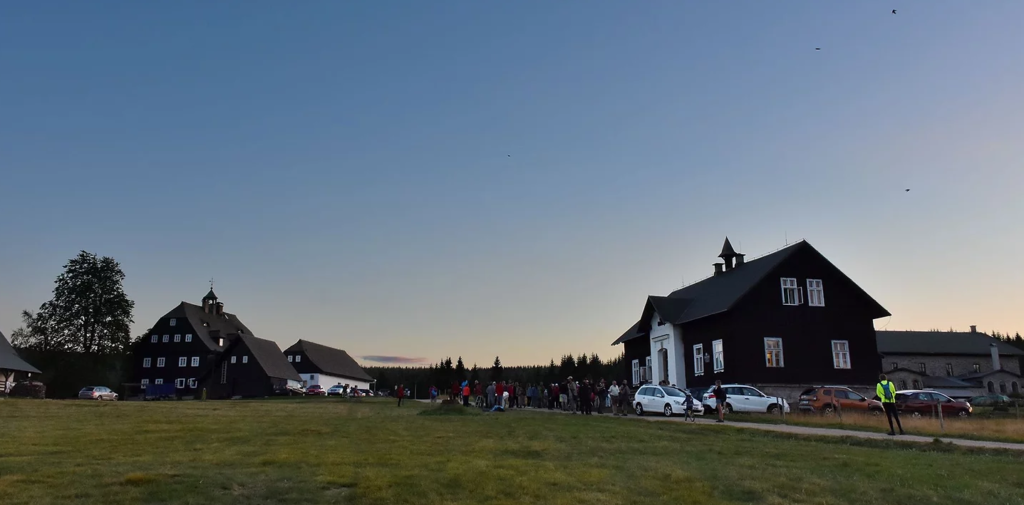 Best place to go for a relaxing hiking
Even despite the hundreds of tourists coming there through the years, the local area looks untouchable. You can take a 6km educational trail that takes you through the museum. On the way, you'll discover special natural formations, protected plant species and plenty of bogs. The route ends where the National Nature Reserve Rašeliniste Jizerka starts. And, of course, you can go further and choose the next hiking trail.  
Jizerské hory Museum is the place to go if you want to learn about the old local settlement and take a relaxing walk while enjoying the peaceful nature. It's located 10 minutes on foot from Jizerka 4 Hotel, so you should definitely pay a visit during your stay there. 

Note, that the museum works on the weekends only, from 9:00 till 16:00 from May to October. However, it's possible to arrange a tour on the weekdays if you talk to them in advance.
Address: Jizerka 43, Kořenov 468 50
Phone: 
723 519 290
Official website: